Section
personal experience
In the rice paddies and fields on the property,
you can experience the season's unique activities.
Vegetable harvesting experience and
BBQ under the stars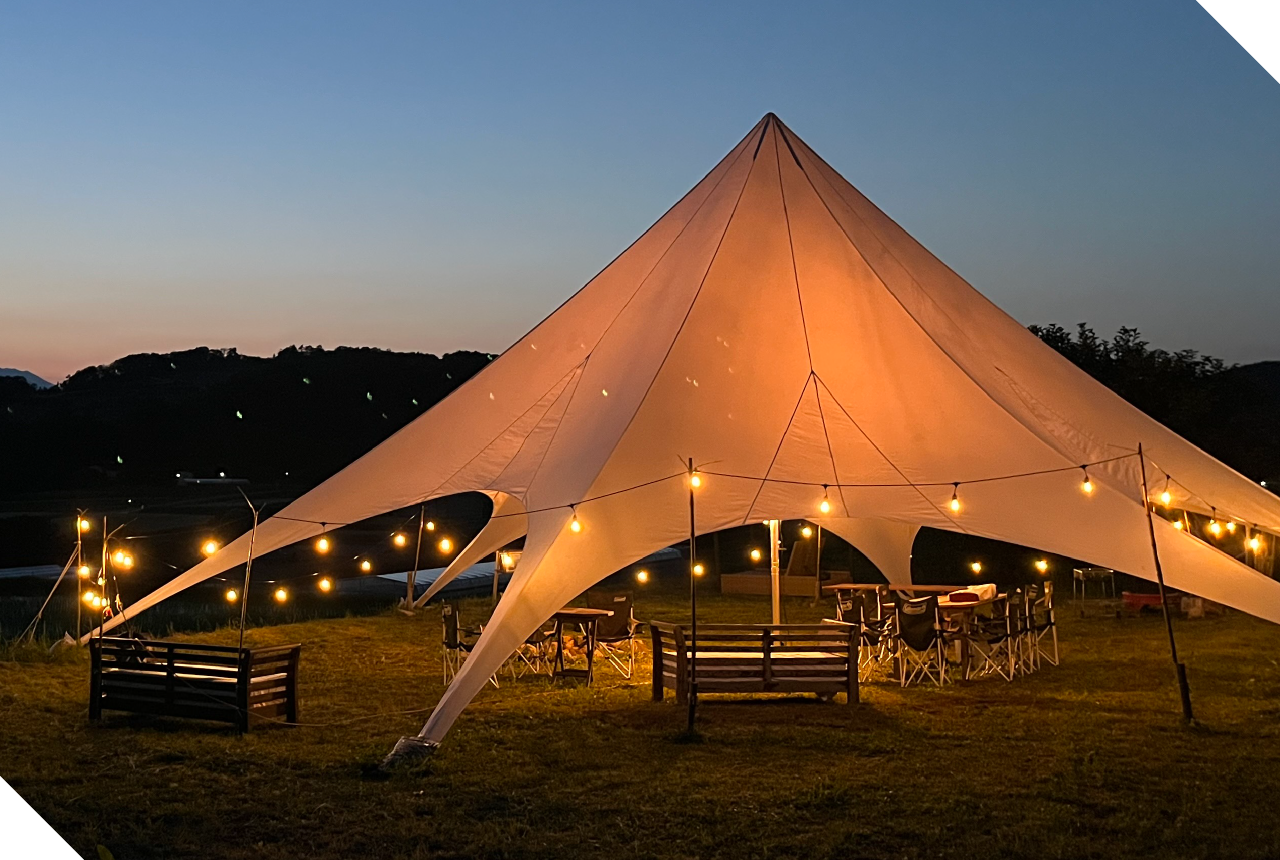 At the organic farm attached to DEN, we invite you to experience harvesting fresh, chemical-free vegetables. The vegetables you will pull from the earth yourself are so fresh and tasty, you could eat them right there, on the spot. Then, the fruits of your labor will take center stage at a barbecue party with your companions, making an unforgettable, treasures experience.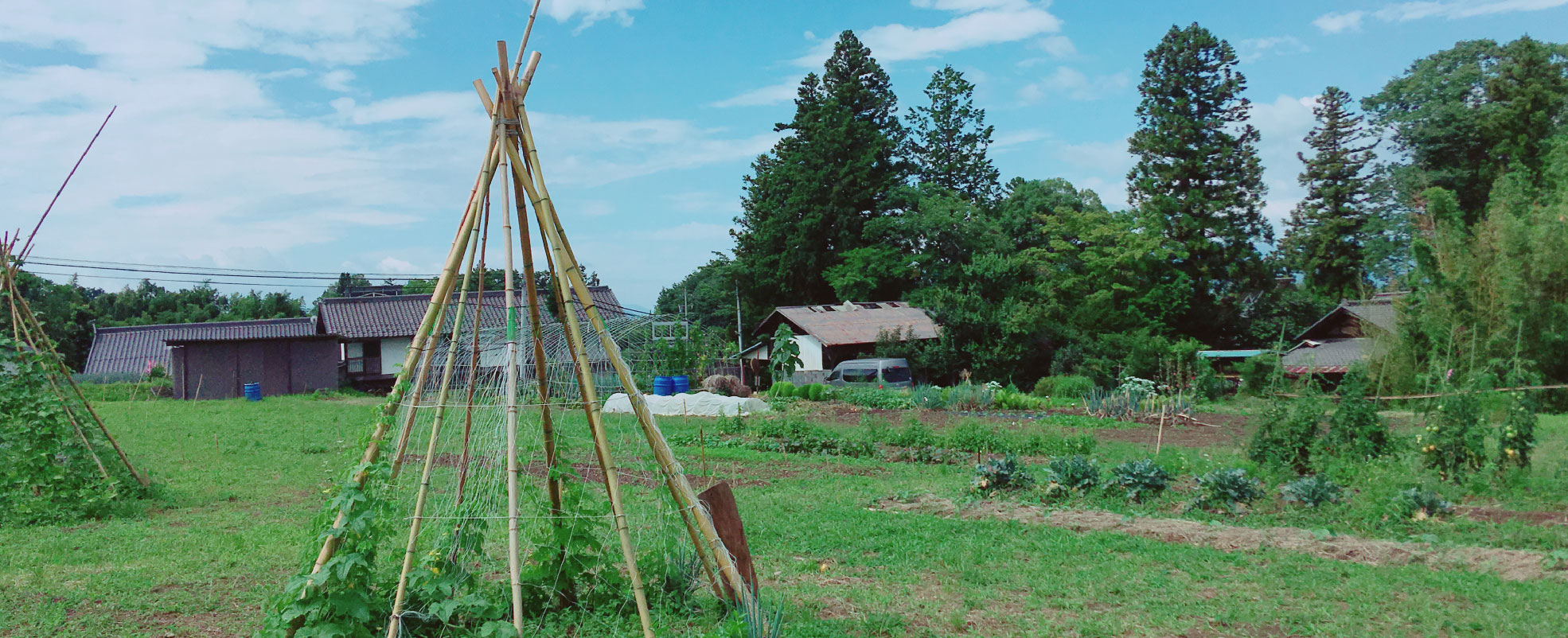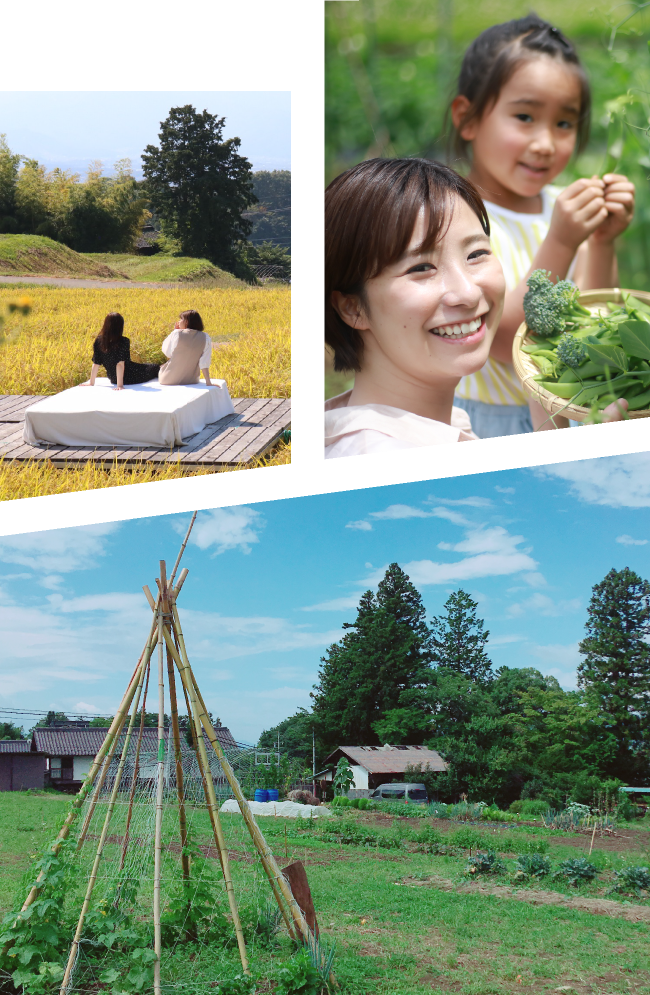 A traditional Japanese house
with a 190-year-old warehouse
Spaciousness for three generations of relaxation
A whole-villa rental,
limited to one group per day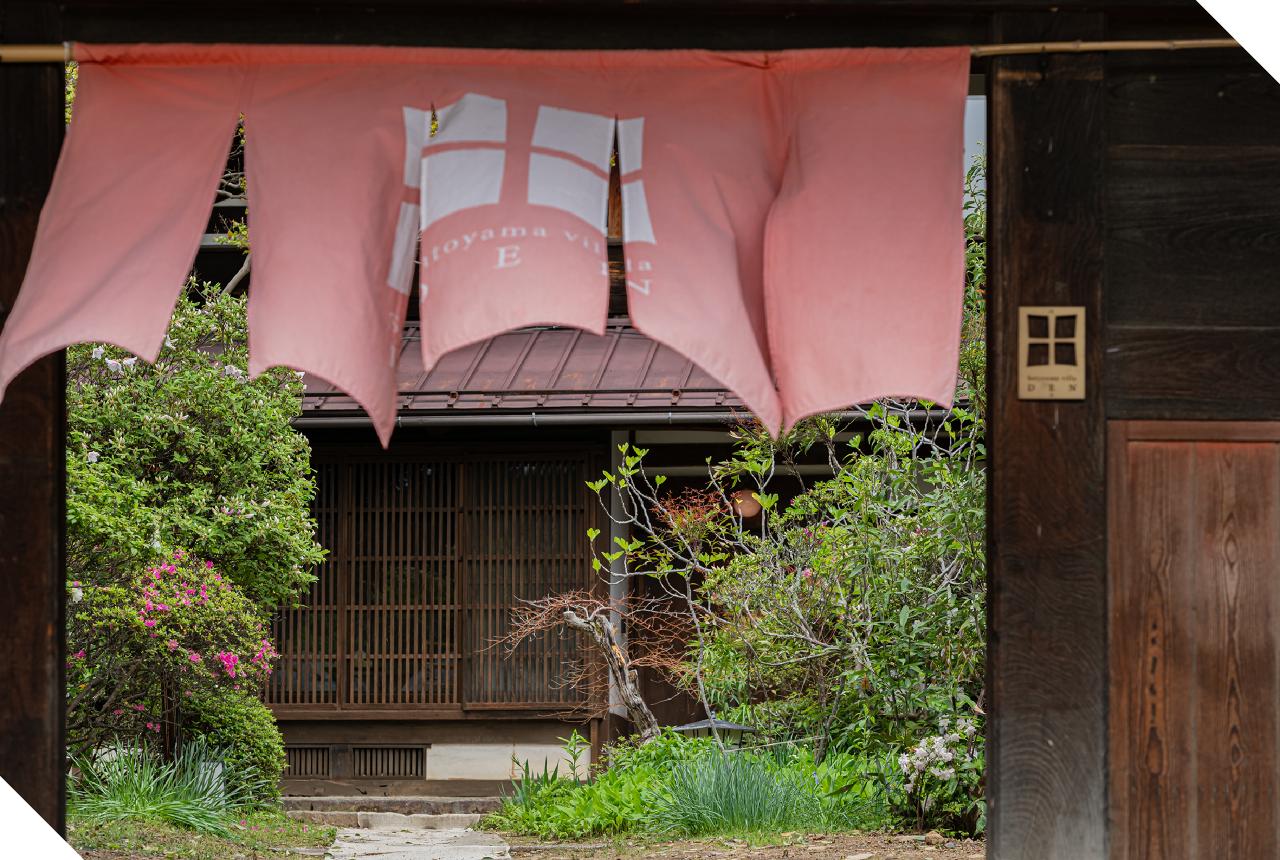 The main house, over a century old, features interior elements from the original construction, with thick beams and wooden pillars giving off the gravitas of history. The house has been renovated to offer comfort for everyone from small children to the elderly in a luxurious atmosphere woven through time.
It is designed to offer a luxurious stay for you and your companions without the distractions of a television or even a clock, and to bring you closer to the elegance of Japan's classic houses and rice paddies and fields sprawling out from the buildings.
Our accommodation can accommodate up to 15 people across its total floor area of 244 square meters. We invite you to bring your extended family to join us, whether for an annual celebration, ceremony, or just to experience big family country life together. The accommodation is also suitable for work seminars and overnight stays, as well as parties without any family or work connections. One four-generation family visiting to celebrate the centenary of their matriarch graced us by calling our experience a joy from her long life.
The view from the window reflecting the colors of the four seasons highlights the Japanese-style rooms on the first floor. The Western-style room offers an overlook to companions enjoying the atrium dining space. Each space is sprinkled with the essence of a different kind of everyday life.
Our kitchen offers pleasant interludes mixed with the joy of cooking. With our nearby organic farm, guests can pick their own produce in a farm-to-table experience. By going to the nearby farmers' market to buy ingredients, you can enjoy rare meals made with ingredients found nowhere else but in the local Shinshu region.
The main house has a functional and stylish Western-style bathroom, and the 190-year-old warehouse has been converted to hold a cypress bath. The all-glass design allows visitors to enjoy their bath time while experiencing the history of the warehouse.
Take advantage of
our private catering optional service,
including famed chefs from Tobira Group
accommodations like Myojinkan and Hikariya.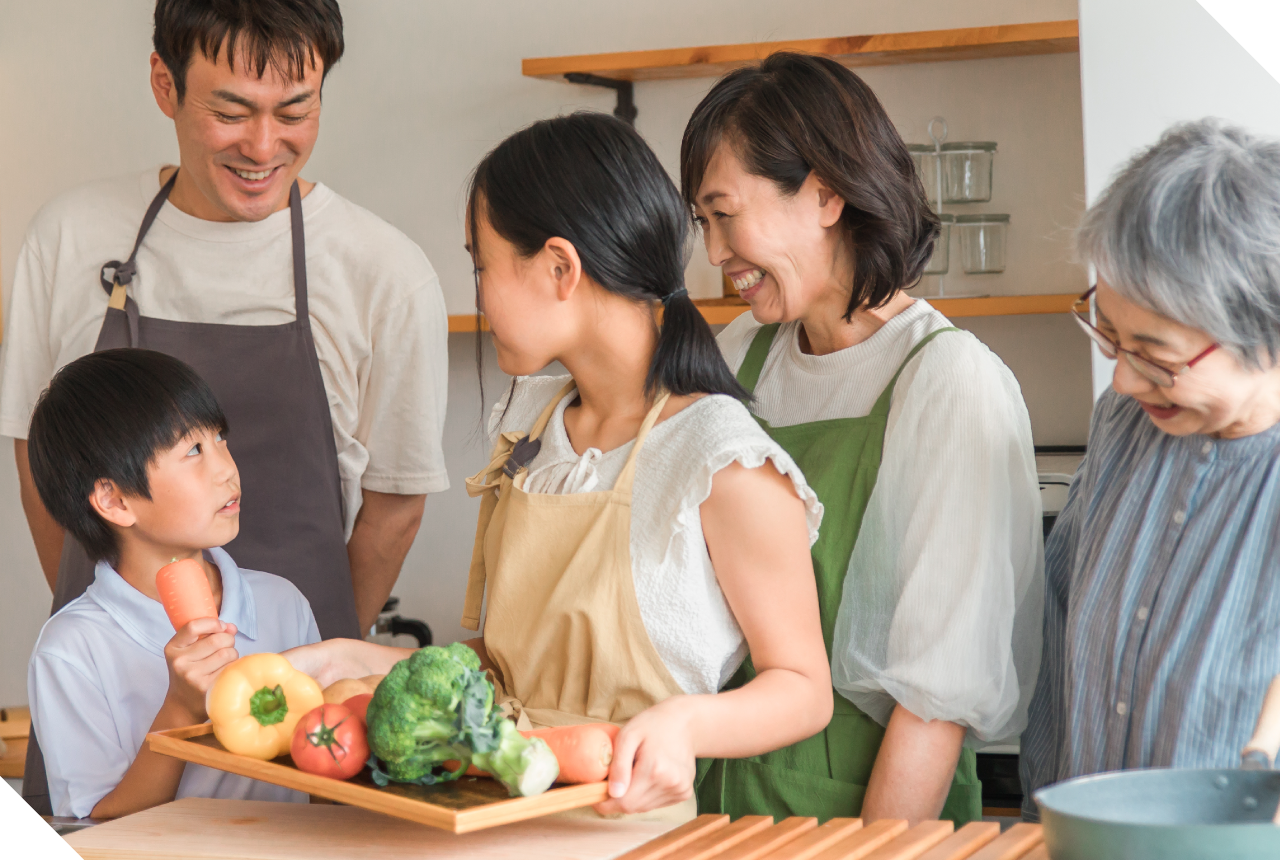 Guests are welcome to enjoy preparing their own evening meal, or a barbecue under the starry skies with vegetables they picked themselves. Our private chefs can also prepare a dinner course meal.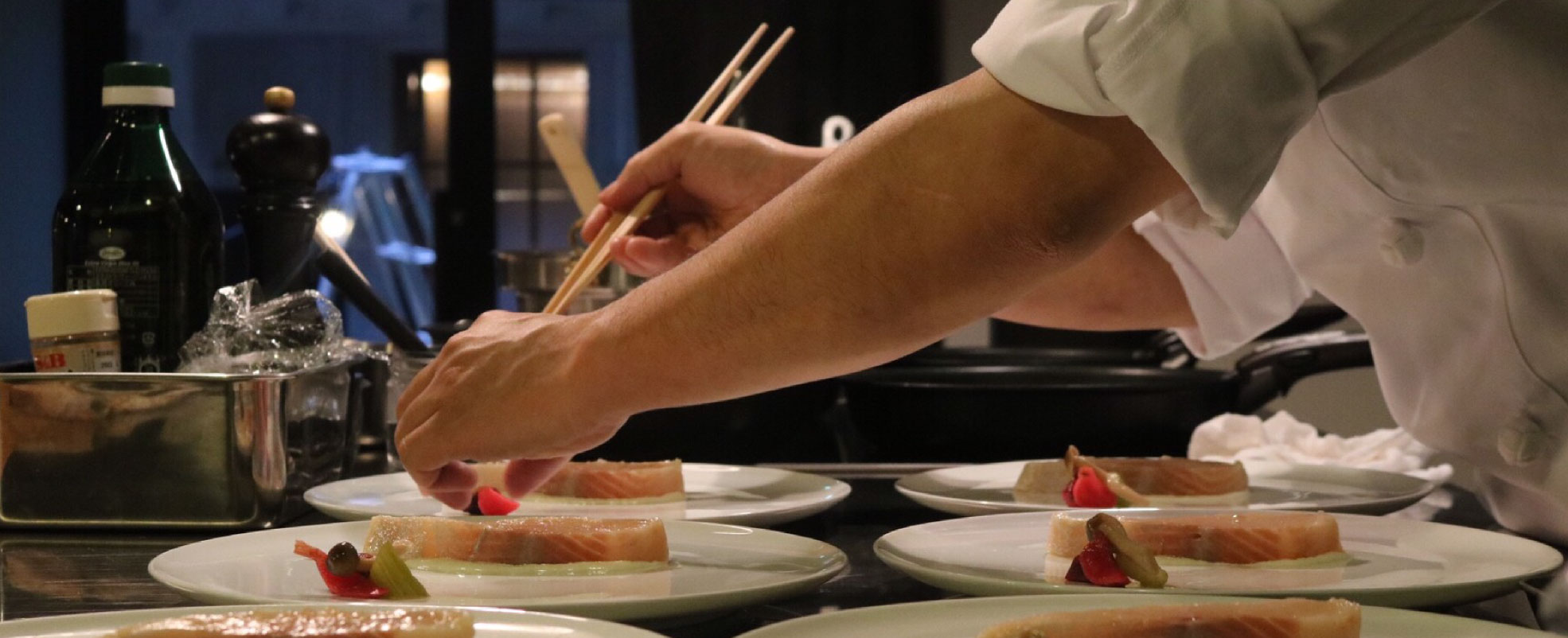 Menu offerings also include dishes prepared by Tobira Group chefs, including natural French cuisine from Hikariya Nishi, featuring local Shinshu ingredients, and traditional Japanese cuisine from Hikariya Higashi, using a wide variety of carefully selected local ingredients. Please inform us of any meal preferences when making your reservation.